15 March 2018
Links to the Off-Book Portal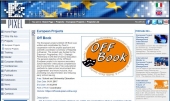 Several educational web sites promoted the Off-Book project through a dedicated link. The complete list of web sites promoting the Off-Book Portal is available in the section Press Review.
14 February 2018
Involvement as Associated Partners in the project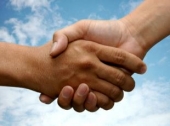 A number of associated partners officially joined the project in order to contribute to the improvement of the project impact on their target groups and to ensure the project sustainability by continuing using the project deliverables in the next years. They include no profit associations, NGOs, training institutions, universities, public authorities, etc. The information about all associated partners is available on the project portal under the Associated Partners section.
15 January 2018
Transnational Network of Schools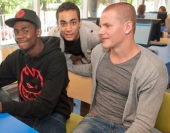 The project partners are currently creating the network of schools interested in promoting the use of performing arts at school. Several schools have already been involved from partners' countries. Teachers and counsellors will work together with the project partners in order to develop synergies between school and labour market. Do not hesitate to contact them!
15 December 2017
Partners' Meeting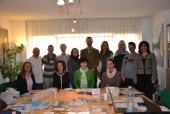 The Kick-off meeting took place in Florence on 4 – 5 December 2017. Alessandra Viviani and Lorenzo Martellini presented the project and the activities to be carried out to the partners. The meeting was also an opportunity for the partners to get to know each other and to discuss all details related to the project's activities. At the end of the meeting all the partners had a clear view of the future project's implementation, the financial rules and the next activity which consists in the involvement of the target groups and the production of the guideline for teachers to implement the theatrical approach in education.
27 November 2017
The OFF-Book project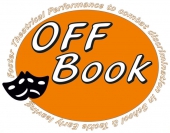 The OFF-Book project has been funded by the European Commission through the Lithuanian National Agency in the framework of the Erasmus + Programma, Cooperation for innovation and the exchange of good practice, KA2 - Strategic Partnerships.
The aim of the OFF-Book project is to promote school inclusiveness and the mutual understanding among different cultures as a strategic aim to contribute to the prevention of early school leaving.
The innovative element of the project is the introduction of education through performing arts and drama theatre in particular without applying any judgmental approach.