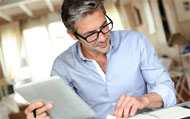 This section allows a constant communication and sharing of information among the project partners as far as the activities for the different intellectual outputs are concerned.

Each project partner upload this section of a three months basis.
Back to the Work in Progress List
click here for the printable version

Partners' Institution:
EUROED Primary School

Project's period (from/to):
01 November 2017 - 31 July 2018

Activity concerned:
PM - Project Management

Objectives of activities carried out:
Development of the project activities. The four main activities are:
- coordination of the activities
- dissemination
- exploitation
- evaluation

Description of activities carried out:
Participation in the kick off meeting in Florence and implementing the project in our school.
Planning the activities of the project.
Setting the project team in our school.
Analyzing the materials from the kick off meeting, in order to understand the project requirements, the tasks and the activities to be carried out.
Planning internal and external dissemination of the project.
Finding partner schools which will be involved in the project.
Planning to find associate partners in the project.
Translation of the Brochure into Romanian.
Dissemination of the project using the Brochure in English and Romanian.
Planning the research for the Guidelines and setting team work.
Periodical meetings with the members of the project team.
Proofreading of the final version of the guideline.
Telephone and mail contacts with the partner schools involved in the OFF-BOOK project.
Finding schools and institutions as Associated partners in the project.
EUROED School organized dissemination events.
The teachers involved in the project prepared the materials necessary for the participation in the second project meeting in Klaipeda, Lithuania.
After the participation in the second meeting in Klaipeda, EUROED staff contributed to the final version of IO1.

Results Achieved:
Implementing the project activities.
Signing the partners' agreement on OFF-BOOK project work.
Involvement of 5 schools as partner schools:
1.'G. Călinescu' Lower Secondary School
2.'C. Păunescu' Lower Secondary School, for children with special needs
3.'Hadîmbu' Lower Secondary School
4.'Chișcăreni' Lower Secondary School
5.'Șipote' Lower Secondary School
There are 20 teachers and 295 students involved in the project from the partner schools and 7 teachers and 80 students from EuroEd.
Internal/external dissemination of the project.
Contact for the collection of exploitation links.
Organization of dissemination events.
Participation in the transnational meeting in Klaipeda.
The associated partners can be found on the project portal.