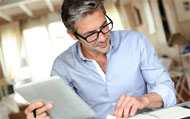 This section allows a constant communication and sharing of information among the project partners as far as the activities for the different intellectual outputs are concerned.

Each project partner upload this section of a three months basis.
Back to the Work in Progress List
click here for the printable version

Partners' Institution:
EUROED Primary School

Project's period (from/to):
01 November 2017 - 31 July 2018

Activity concerned:
IO2 - Video Tutorial to Tackle Early School Leaving Through Theatrical Laboratories

Objectives of activities carried out:
The objective of this intellectual output is to produce a video, in the form of a "diary" of the various steps undertaken by the participating teachers in the OFF-BOOK project. It will be the proof how the carried out practices can combat and prevent deviant behaviours in the school environment.

Description of activities carried out:
During the first meeting of the project the partners discussed the template of the video and planned the strategies to use the result of the project.
The aim of the national video is to show the effectiveness of the theatrical laboratories in order to support multicultural integration and to improve teacher-student relation.
The video must be clear and effective.
During the second meeting in Klaipeda, Lithuania Teatro Stabile di Grossseto introduced the template of the video to all the partners. The Italian partner also presented the strategies and the tools to be used in the creation of the video.

Results Achieved:
The partners discussed about the template.
The partners planned the actions to be taken in the realization of the video.