Associated Partners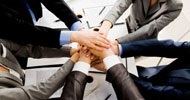 As a result of the exploitation activity a number of associated partners officially joined the project in order to contribute to the improvement of the project impact on their target groups and to ensure the project sustainability by continuing using the project deliverables in the next years.

The associate partners of the OFF-Book project are organizations interested in promoting the application of theatrical approach at school. All associated partners share the project objectives and are willing to contribute to their achievement.

Institutions and organisations interested in becoming associated partners of the OFF-Book project can contact the national coordinators of the project.
Back to the Associated Partners
NAME OF THE ORGANISATION
Murlo Municipality
TYPE OF INSTITUTION
Municipality
ADDRESS
Via Tinoni, 1 - 53016
WEB SITE
www.comune.murlo.siena.it
NAME OF CONTACT PERSON
Loredana Celi (Assessor)
Lavinia Bernazzi (Public Servant)
BRIEF DESCRIPTION OF THE ORGANISATION
Murlo is an Italian common in the district of Siena (Tuscany - Italy). It counts 2453 inhabitants. Murlo born in an area that once was an important Etruscan settlement. In the Episcopal palace, precisely in the Poggio Civitate Antiquarium, there are some testimonials like sculpture (the famous "Cappellone", symbol of Murlo common) and there are also proofs of past life. The Murlo landscape is the typical of Siena countryside. In Murlo are also present some footpath that lead to pure locations as hermitage, strongholds and medieval fortifications.
HOW THE ORGANISATION WILL CONTRIBUTE TO THE DISSEMINATION AND EXPLOITATION OF THE PROJECT RESULTS
Murlo Municipality will contribute to the dissemination and exploitation of the project results througout educational projects dedicated to the schools, professional meetings for theatre educators and school teachers, local media, social networks and the specific web site page.